In my ,previous tutorial I showed you how to install joomla on your localhost.
I didn't, however, who you how to deploy it to your host from there on (after testing).This is why this turotial exists.
Preliminaries:
So you after playing around and testing, you finally decided you're done withyour site. you want to deploy to the public!
Well I'm assuming you have a domain name and a webhost.that supports PHP and mysql. This is usually true, there are even free hosts that provide these services.
Getting started:
Okay, so you have the above, now it's time to get started with the deploying process:
You need to upload two things to your host.
1) The Joomla! Database.
2) You Joomla! Folder (The Htdocs folder)
We're going to start with the database:
Go ahead and access http://localhost/phpmyadmin from your browser. You see the PHP my admin screen as shown below:
Locate your database from the left sidebar and click on it.Now you can see all your database tables.
Click on "export" on the top bar: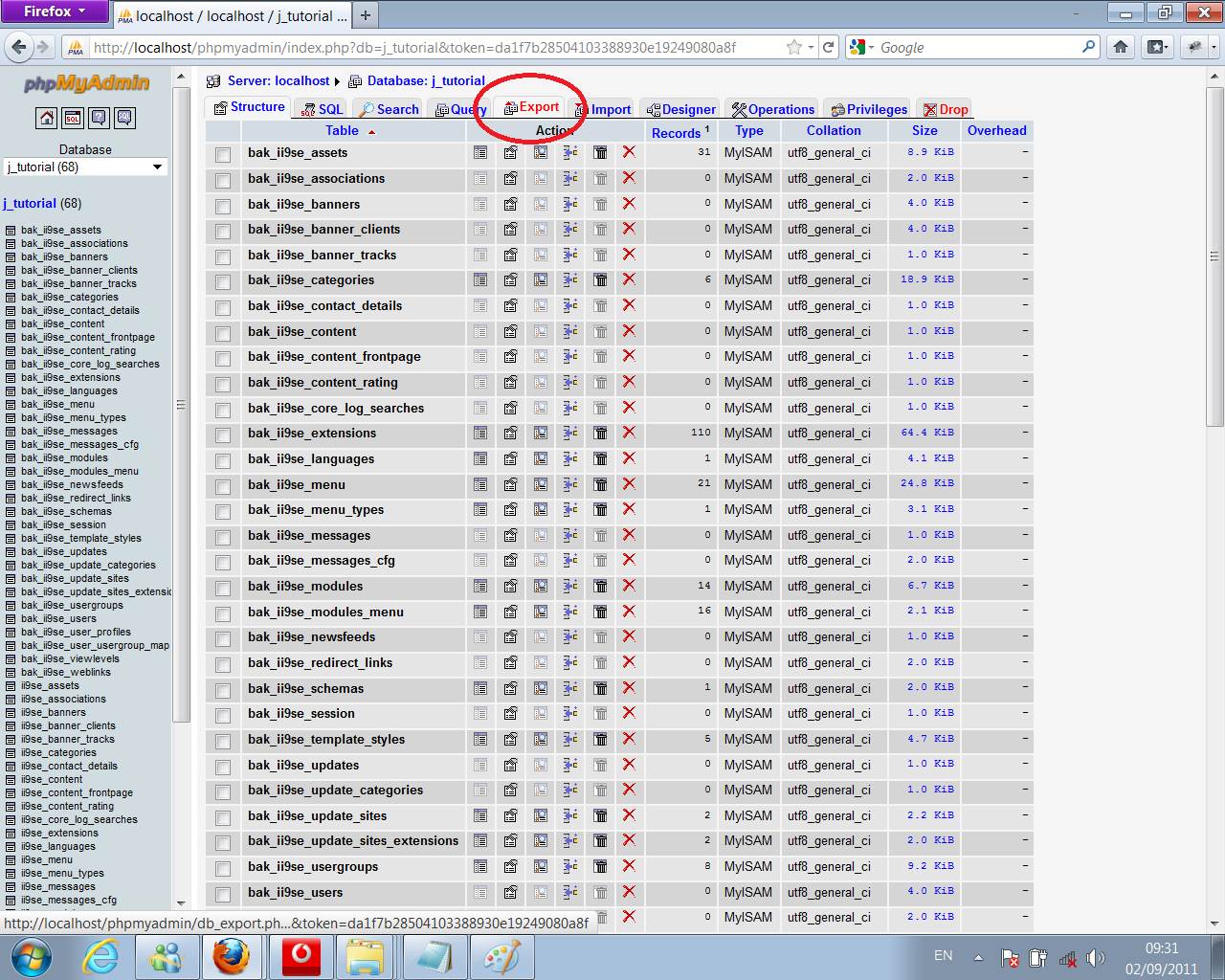 You don't need to edit any settings on the next screen, just go ahead and click "go"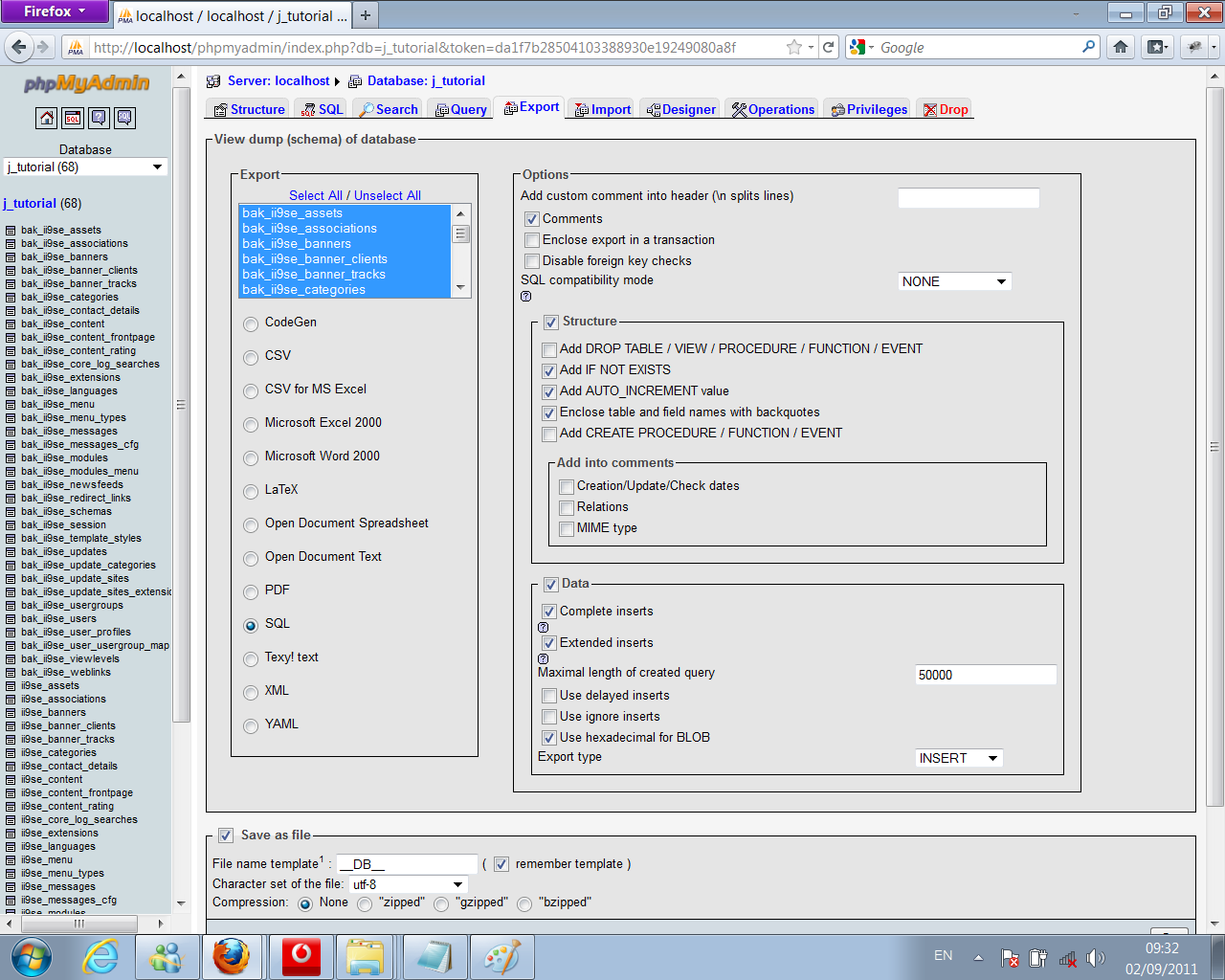 You can now download the .sql file and save it anywhere.
Now you need logon to your host and access your online hosting panel.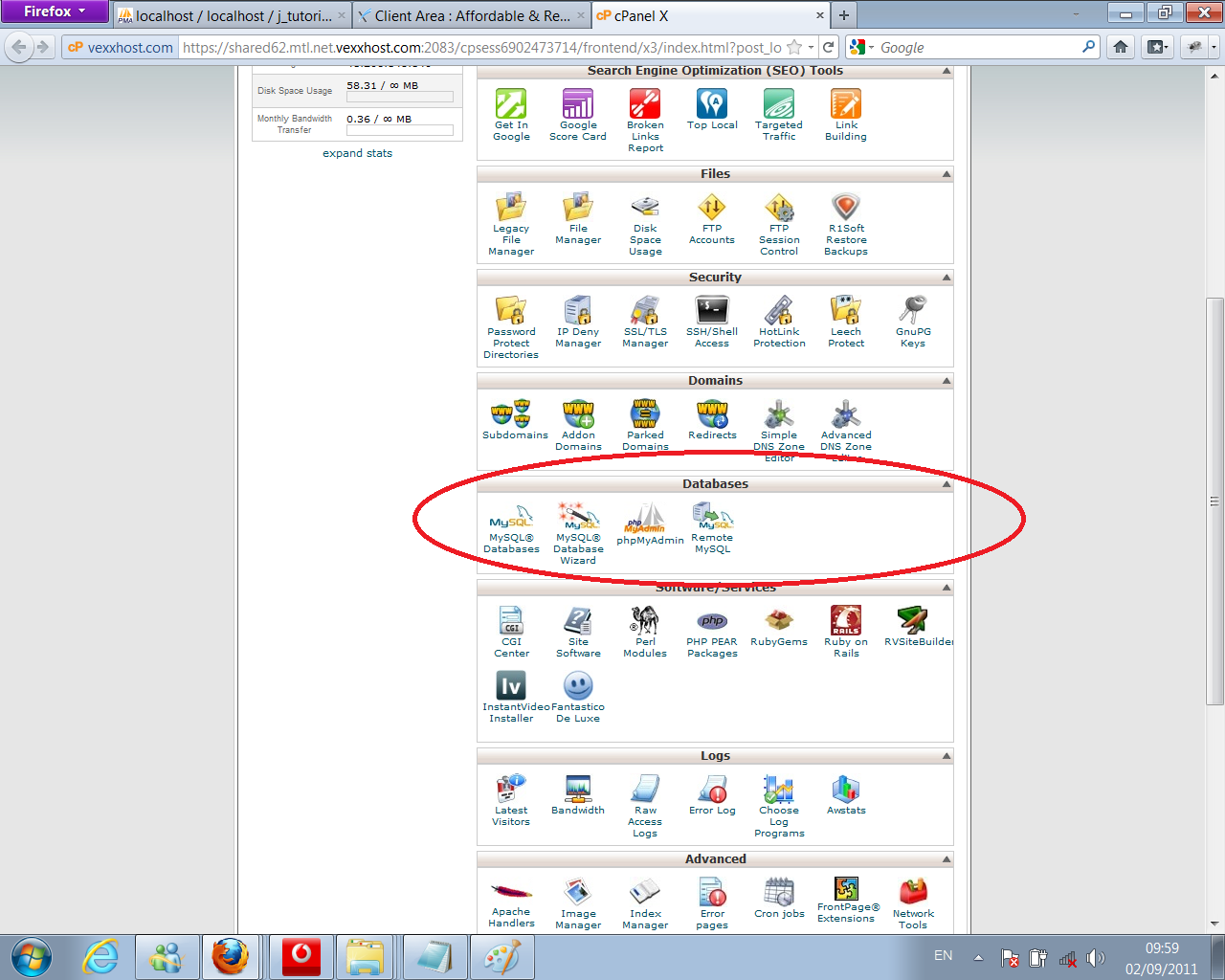 First we need to create a database. Unfortunately, most shared hosting services force a prefix infront of the database name, <SOMETHING>_<your_DB_name>. Unfortunately
we didn't add that prefix to our database name. But there is a fix luckily. Anyhow, you need to add a database(with the prefix). In my panel , you add it from the "mySQL Databases" icon: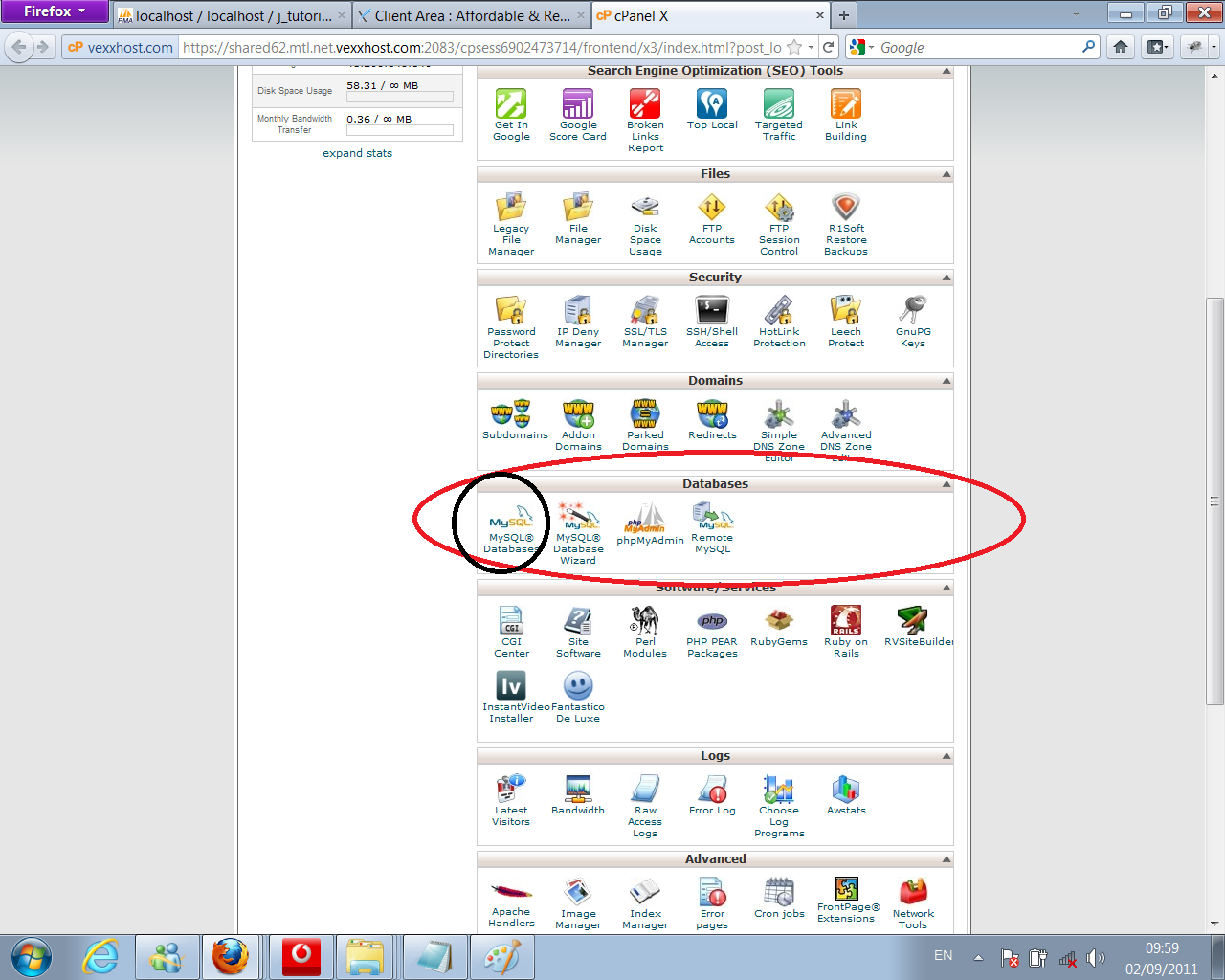 You also need to create a user for that database, and add a username and a password for it: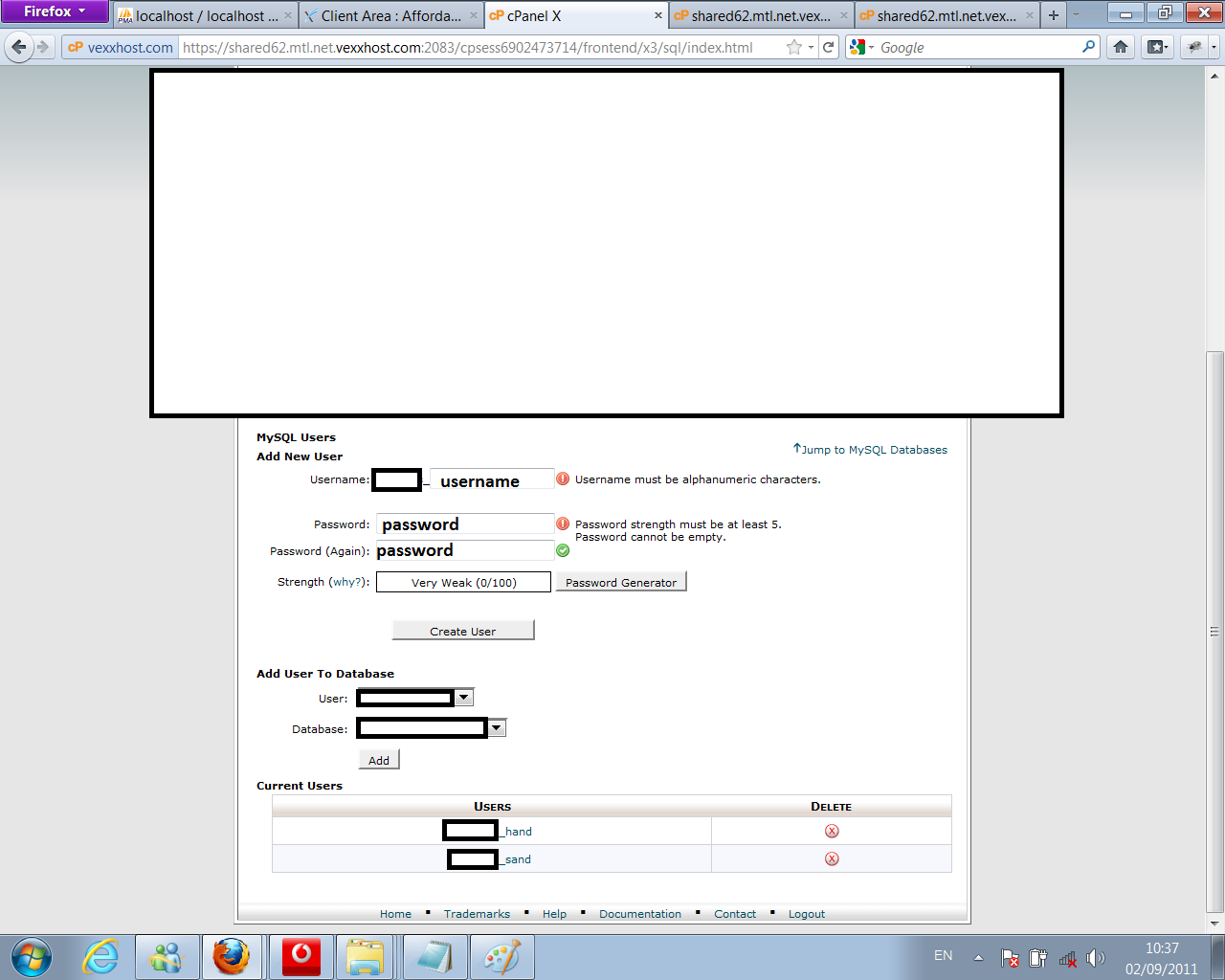 Now you need to change the database name in the SQL file you downloaded from your Open the file and edit it , so open it with your favourite text editor, you'lll see something like this :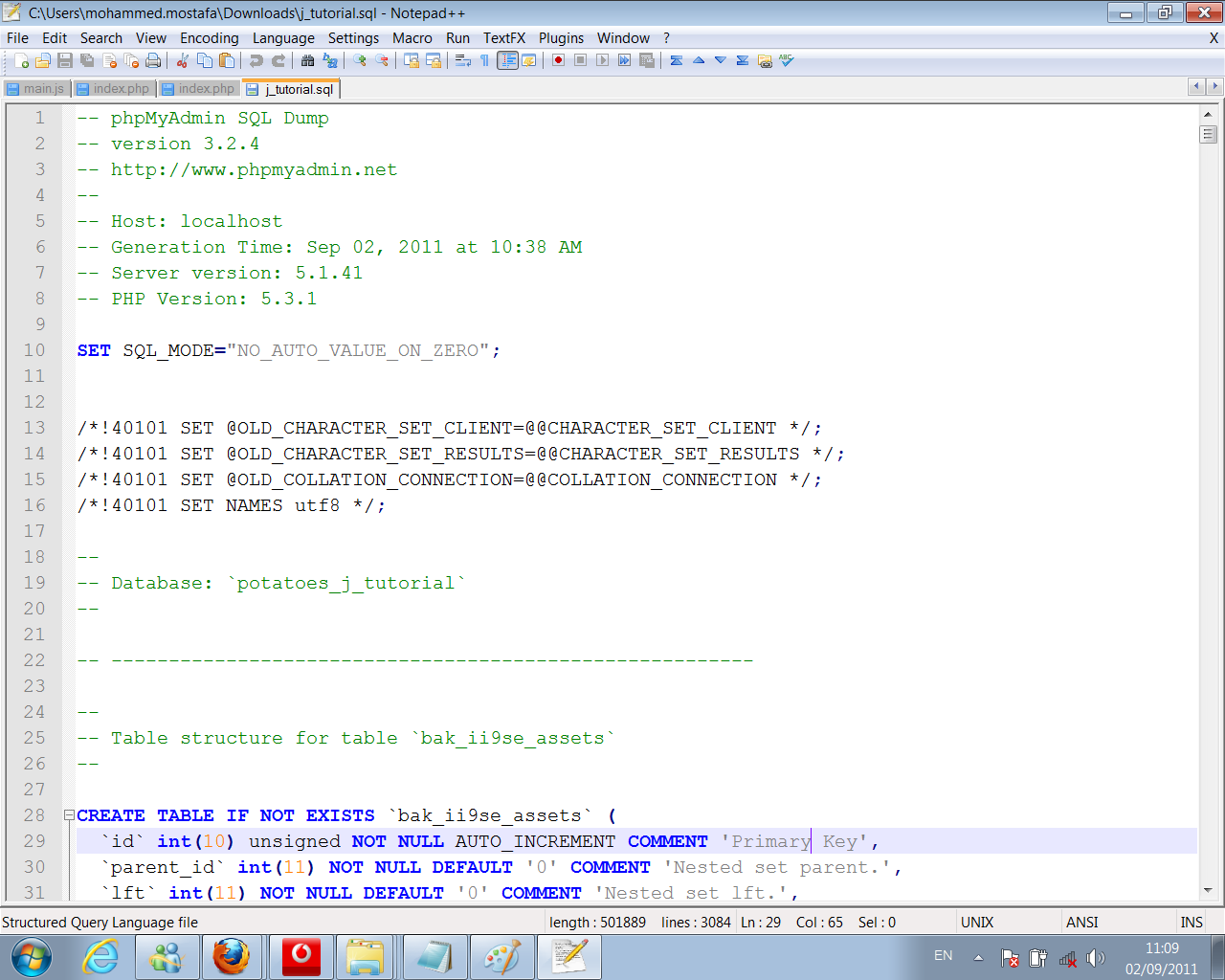 Now change the name of the database, to the name we changed online (with the prefix) Don't forget to save the file.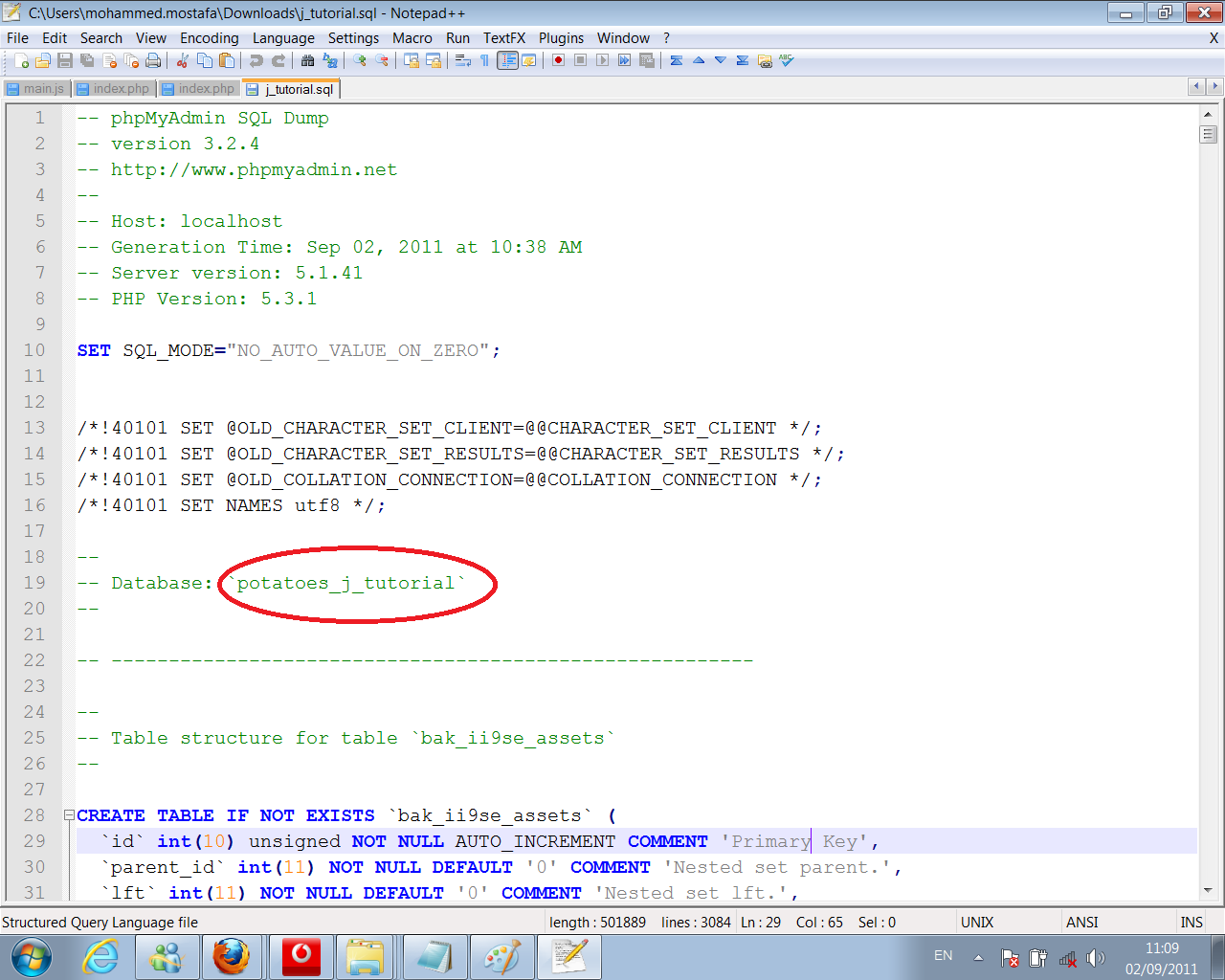 Next, access your online PHPmyadmin panel, and CLICK on the database name you created, then Import the file: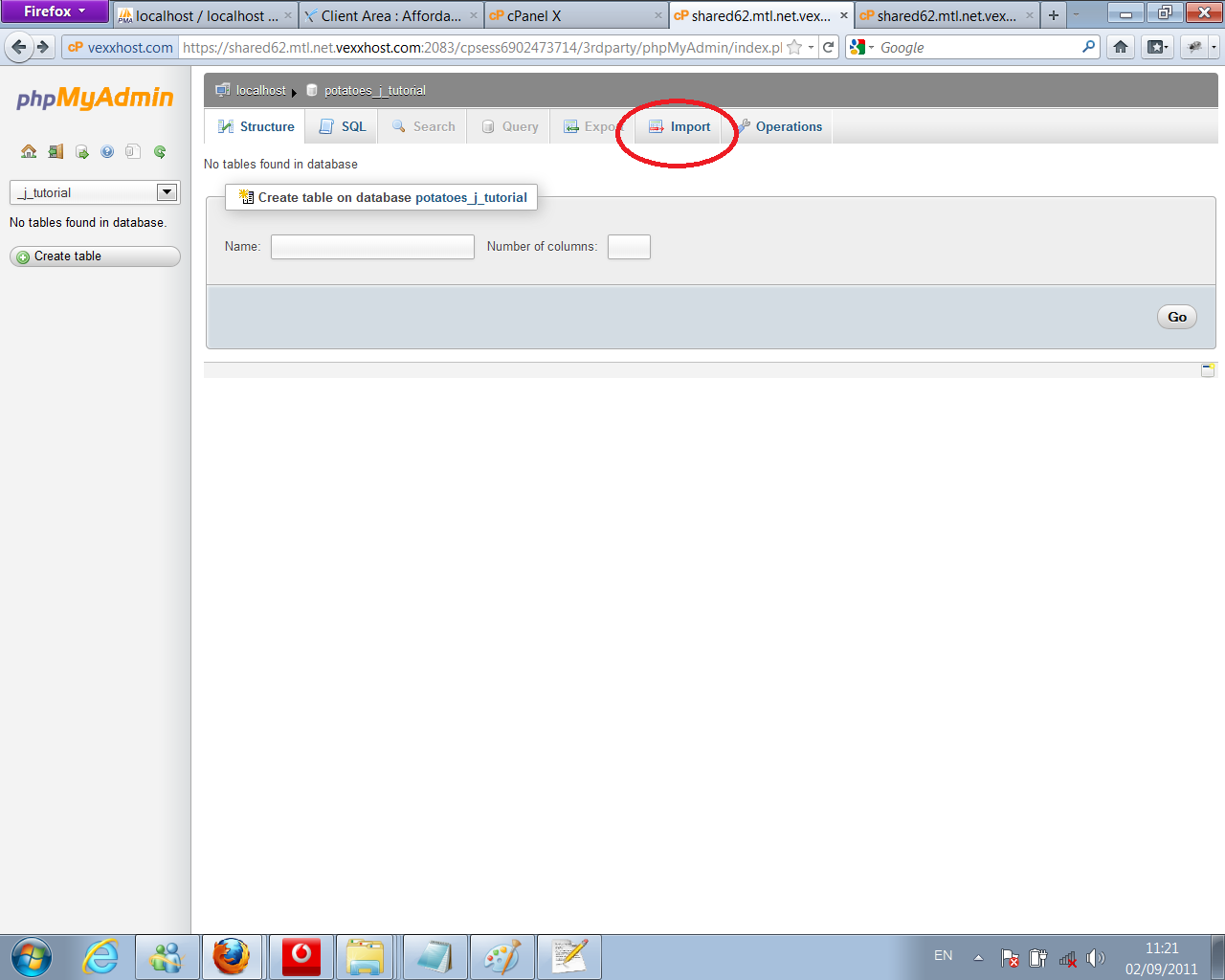 If all goes well, you should see something like this: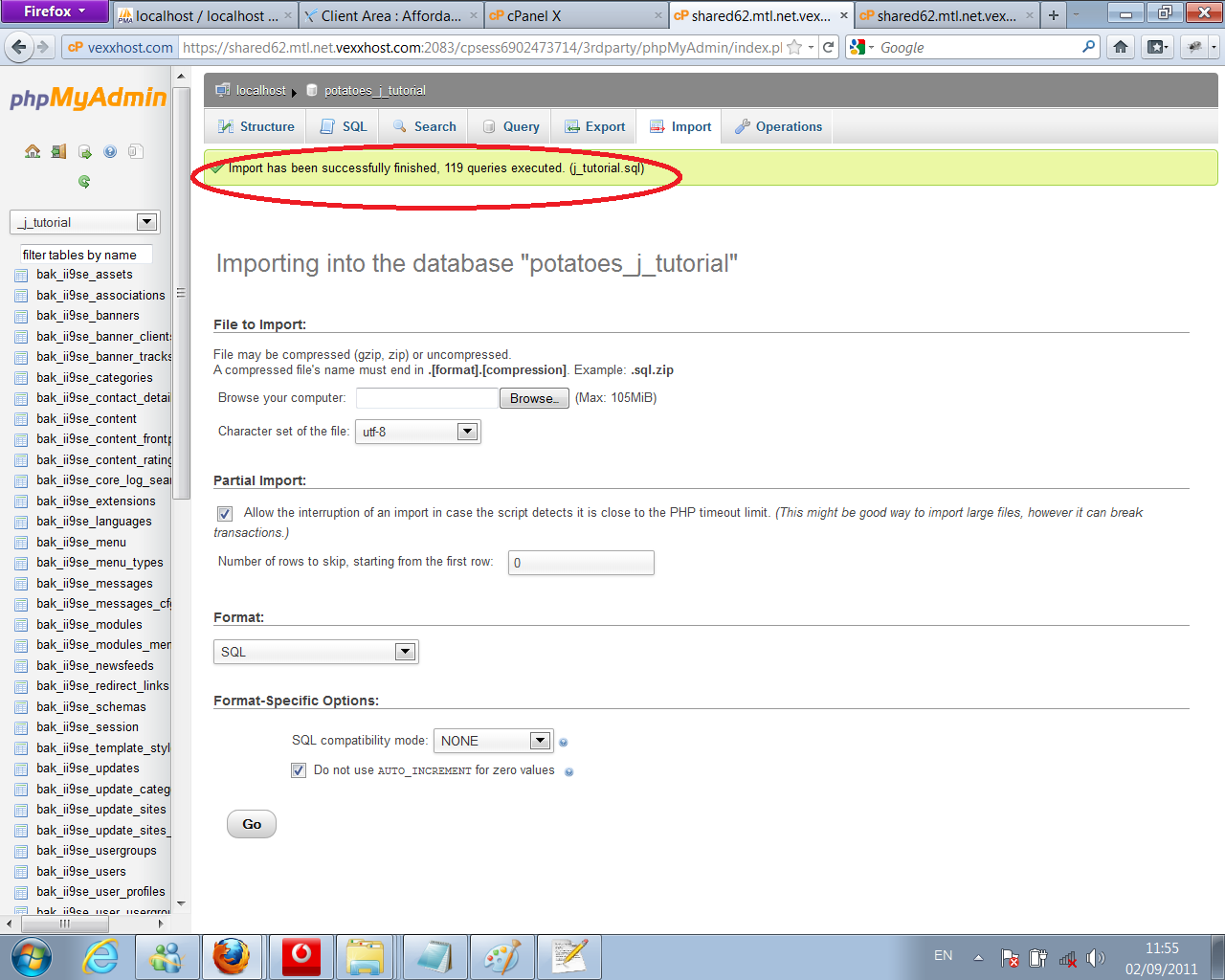 Now you have the database, the next step is to change settings from the joomla! panel to make it work with the uploaded database. First, we copy the folder that we have in the htdocs folder, to keep it safe. Rename the new folder to anything you want.
Now open the COPIED folder using your windows explorer (or equivalent): <PATH_TO_YOU_XAMPP_FOLDER>/<Copied_folder>
find a file in that folder called 'configuration.php', and open it with your preferred text editor. You should see something like this: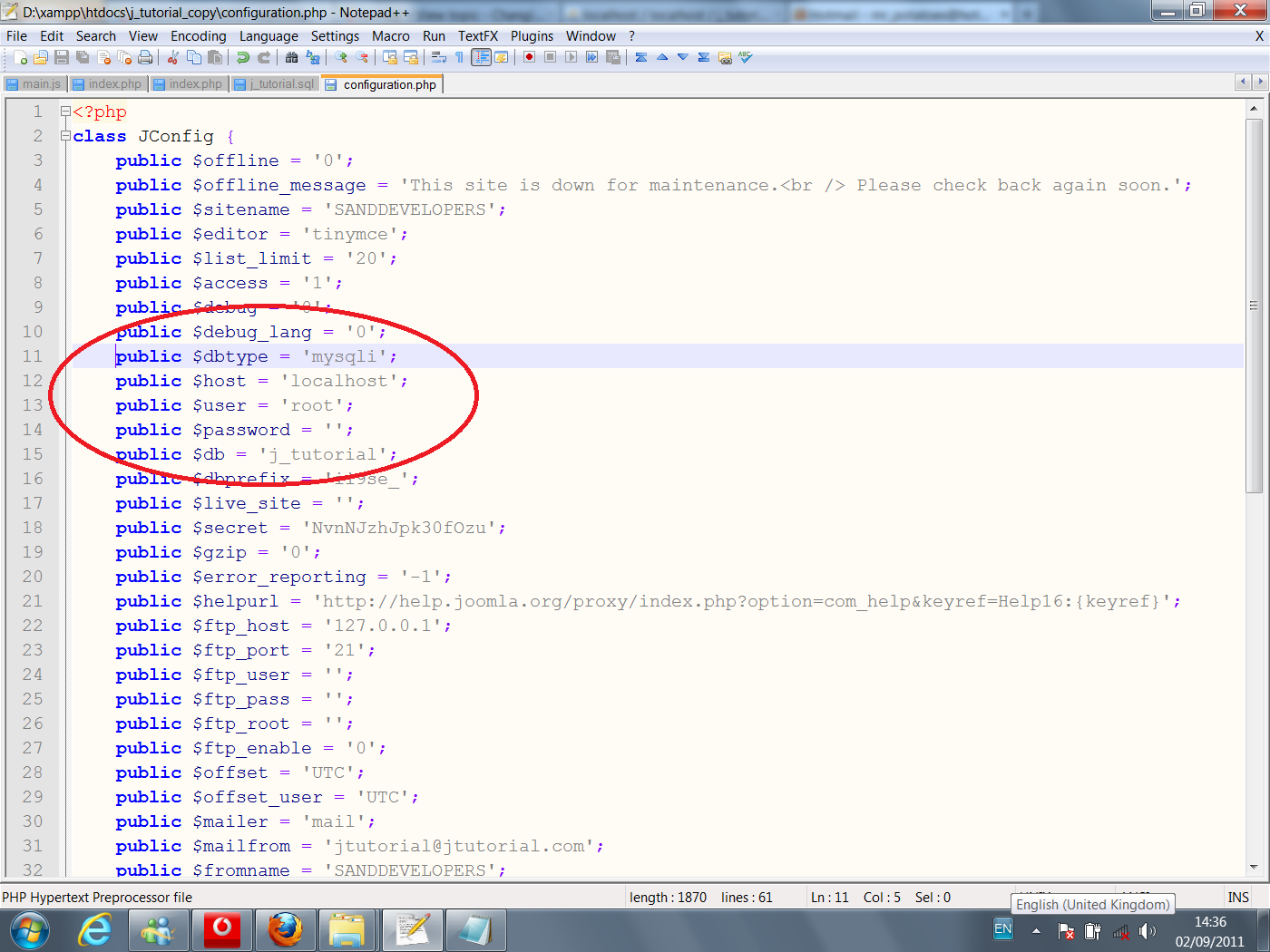 You need to change the following variable values from the file. Change them to reflect the changes in the database name, username and password (as highlighted above)
Change only the values between the single quotes.
You're almost done now, all you need to do is upload the CONTENTS of your folder to your site, its important to upload the contents and not the folder.
The easiest way to do this is using an FTP client. You can use <HREF>filezilla</HREF> to connect to your host FTP, or simply type FTP://<SITENAME>.com in your windows explorer
And you're done! Your joomla site has now been deployed, and you should see it when you visit yoursitename.com. That's all for now folks, until next tutorial.
---
The people have spoken
---
comments powered by

Disqus